Wednesday, August 17, 2016 at 2:06 PM
Former Director of Affiliates for the Solomon R. Guggenheim Museum in New York, Alison Weaver, walks KAC through the exciting transition into her current position as Executive Director at Rice University's Moody Center for the Arts. Check out our interview below to get the details on Weaver's return to the Houston art community!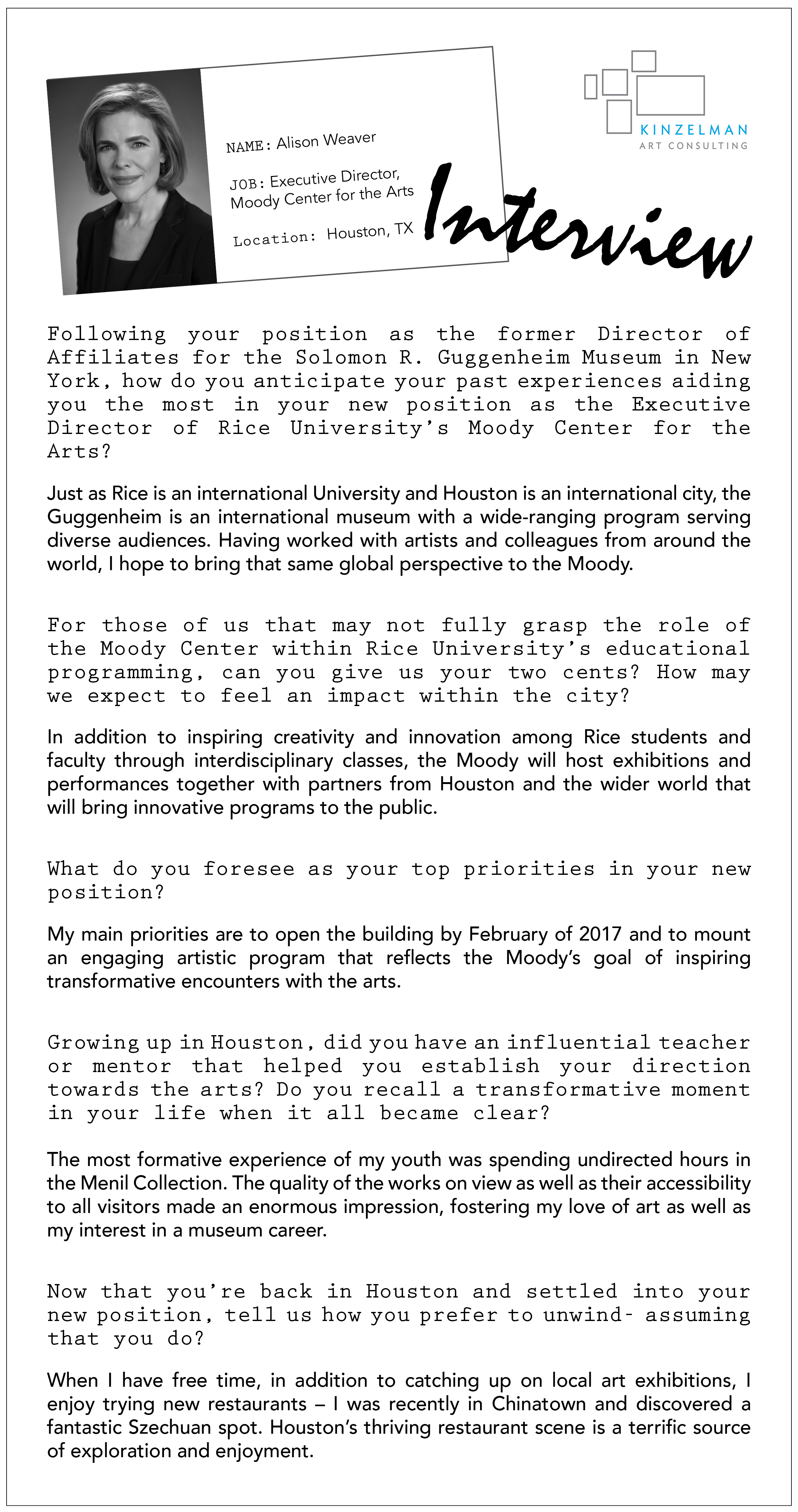 Don't miss Rice University's new Moody Center for the Arts, opening to the public in February of 2017.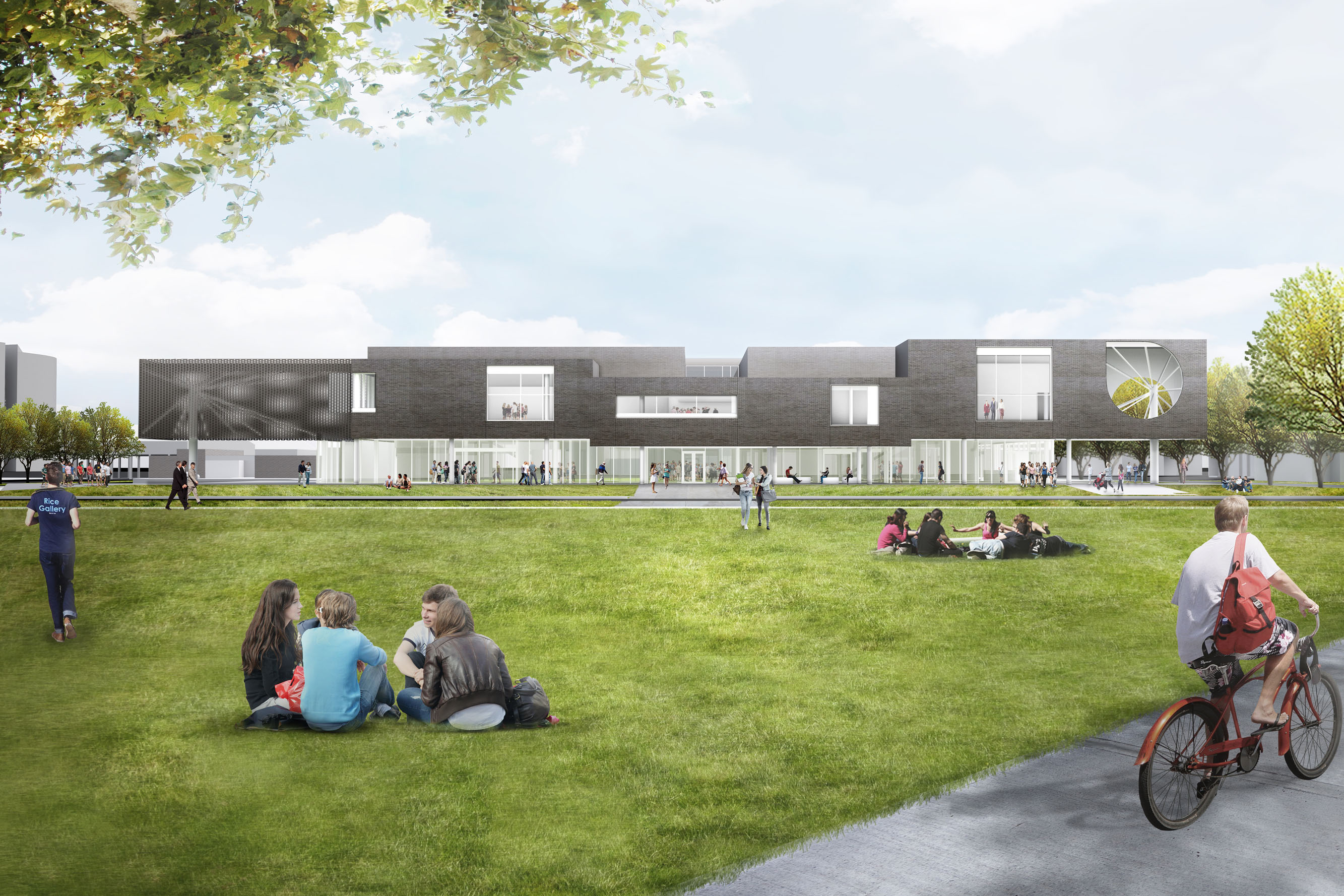 Rendering of the new Moody Center for the Arts
Wednesday, June 29, 2016 at 10:28 AM
KAC asked Curator of The Menil Collection, Michelle White for an inside look into her daily life and points of inspiration. See what this Houston art community power house has to say.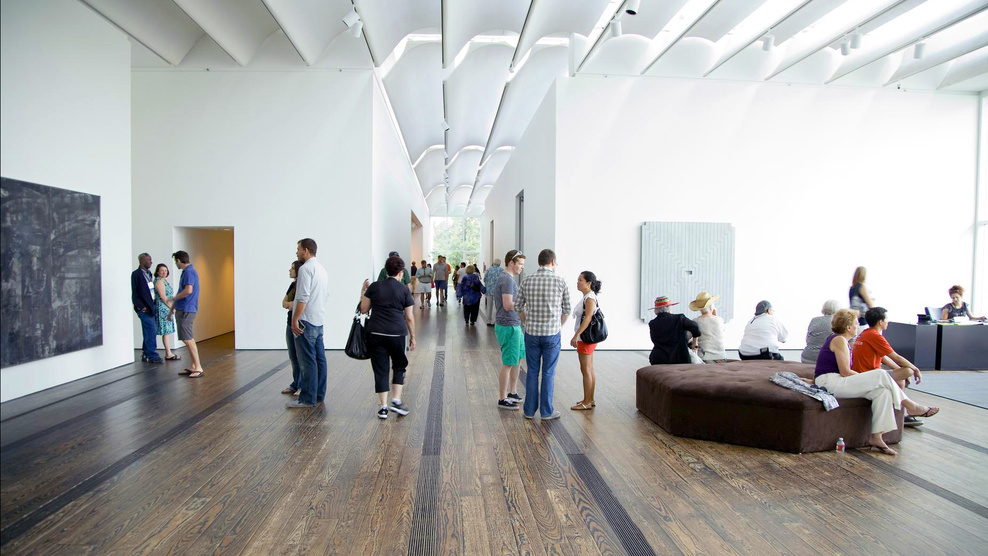 Inside of The Menil Collection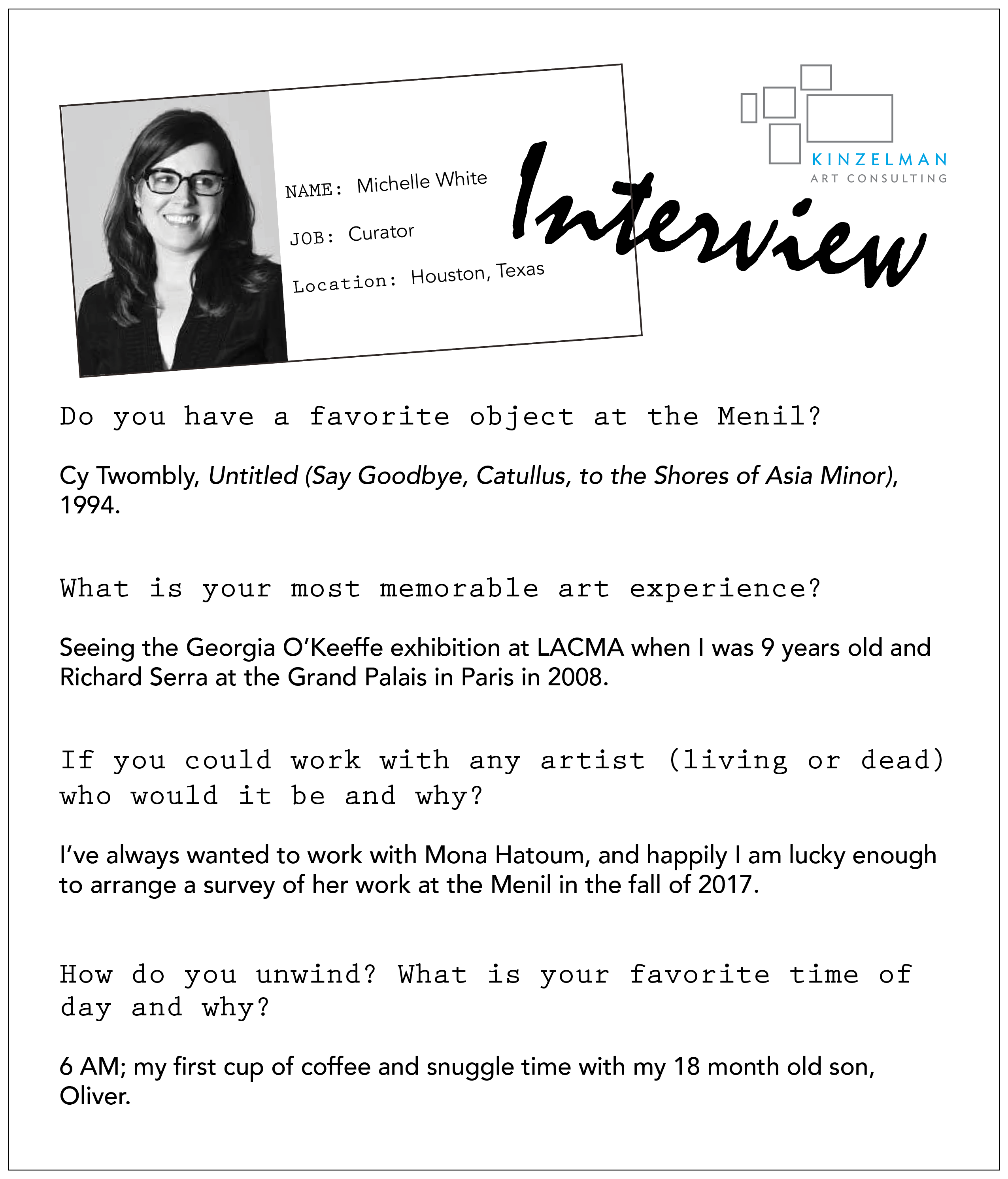 Tuesday, February 23, 2016 at 10:20 AM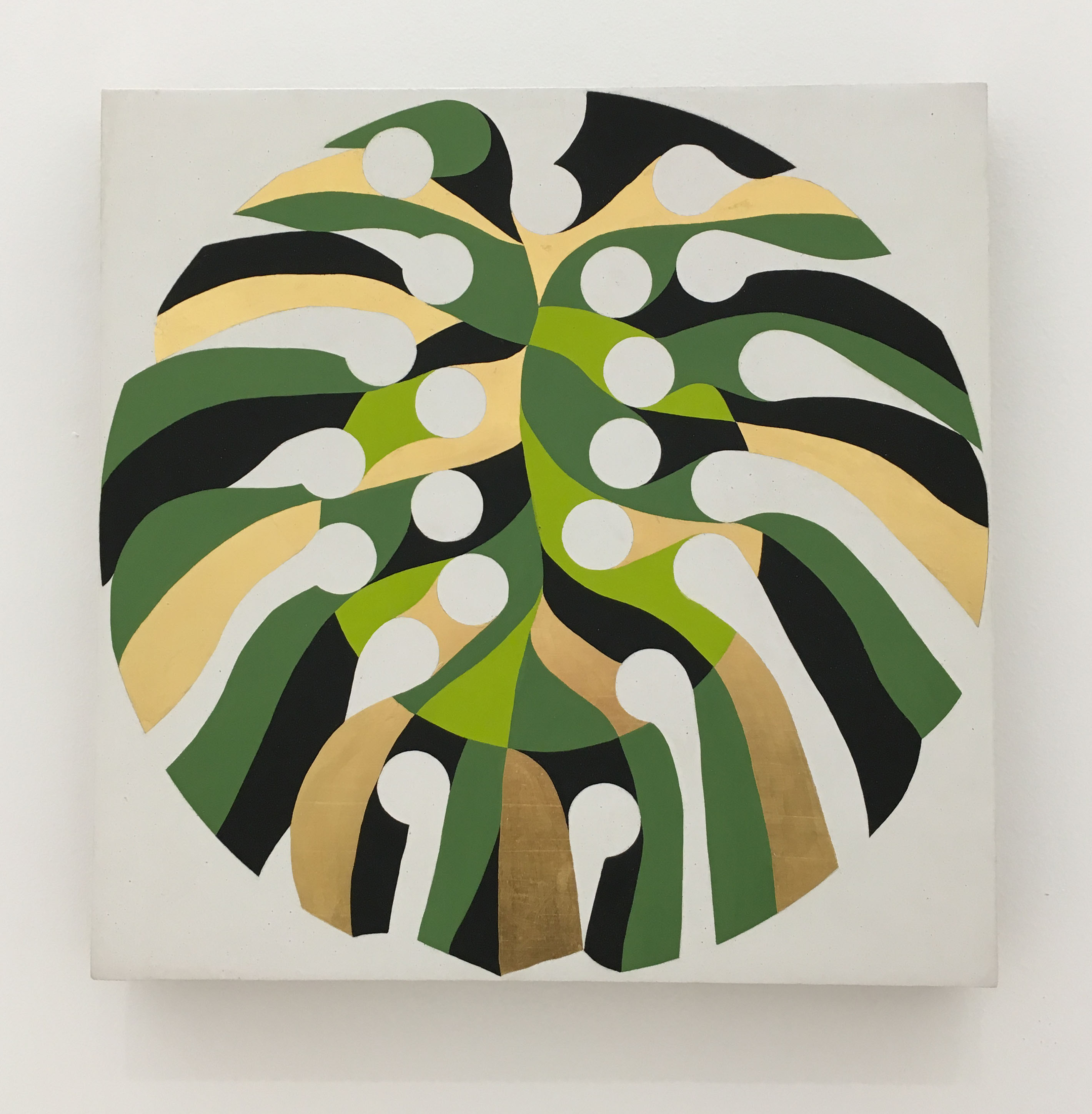 Garbriel Orozco at the Jumex Collection
After our recent visit to Mexico City, it is clear that the city's burgeoning art scene lives up to its hype. After being introduced to several impressive Mexico City galleries at the Texas Contemporary Art Fair, we were excited to explore what else the city had to offer. During our stay, we managed to visit multiple museums and galleries, an artist's studio, and two art fairs, Zona Maco and Material. Every experience left us continually impressed by the fresh perspective within this growing arts community. Below are a few of our favorite works from the weekend.

Julieta Aranda at the OMR Gallery Nancy Rubins at Gagosian Gallery

KAC's Adrienne Johnson at Under the Same Sun: Art from Latin America Today at the Jumex Collection


Elizabeth Atterbury at Document Space


Carlos Irijalba at Galería Moisés Pérez de Albéniz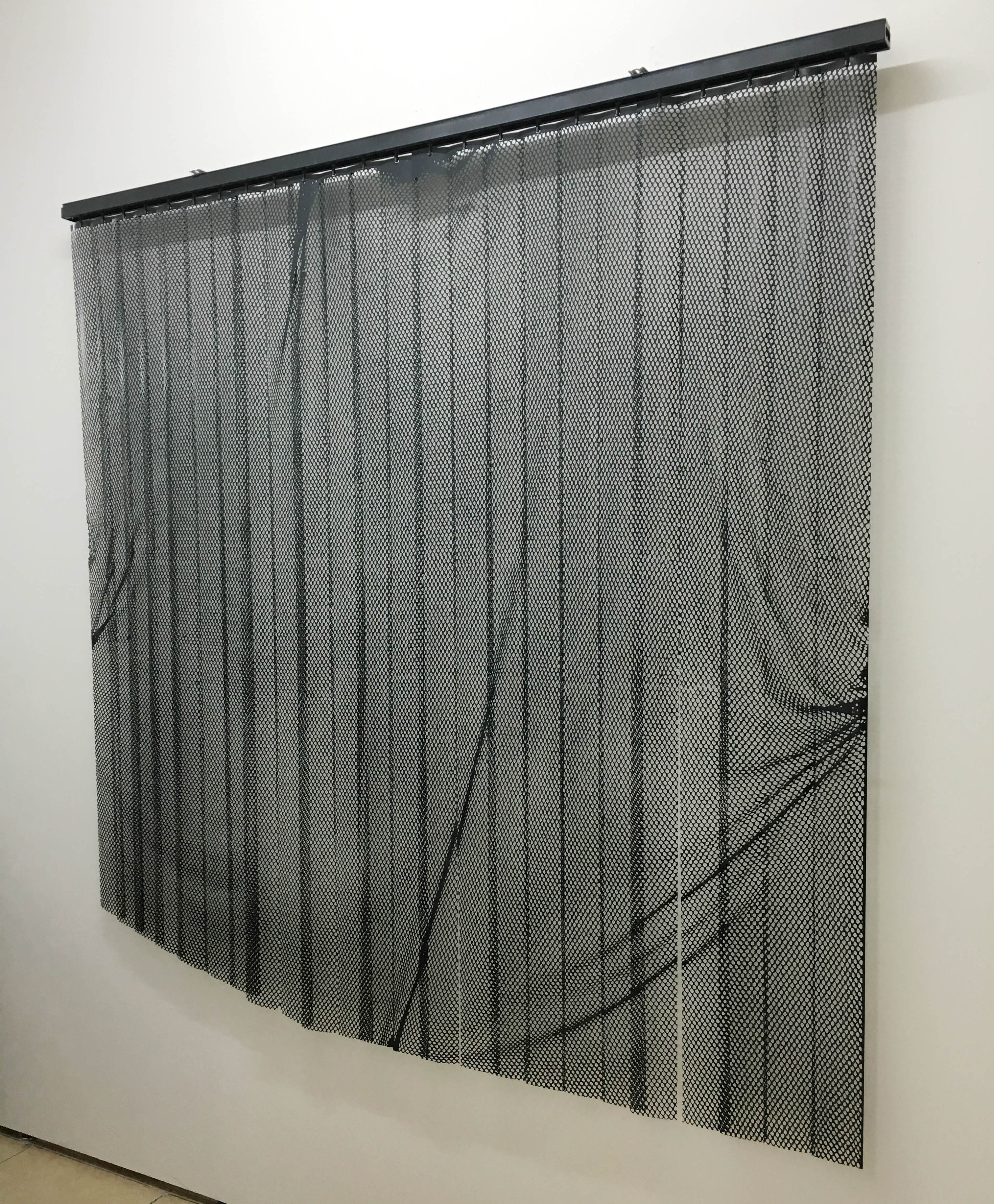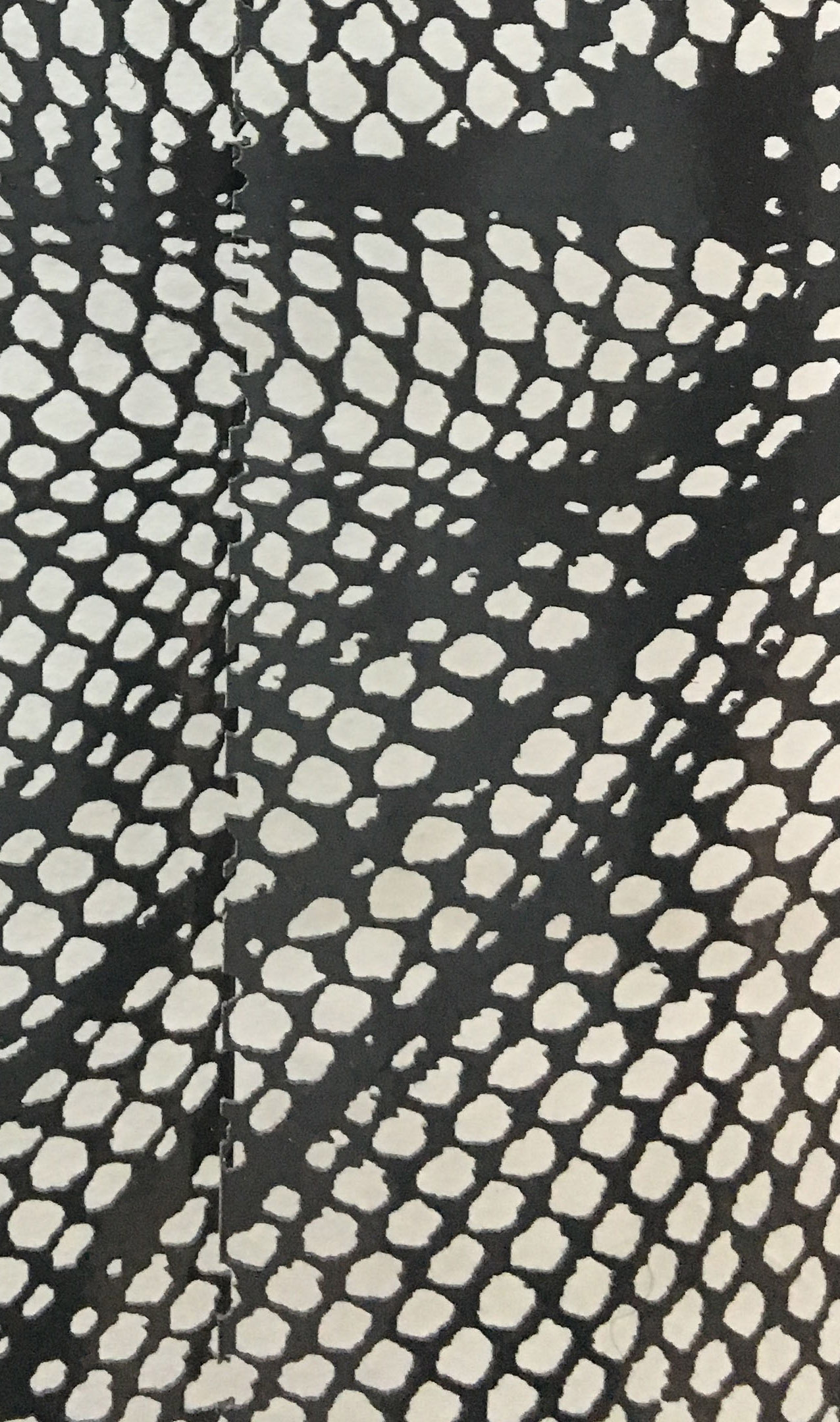 Kim Ye at JAUS Kim Ye (detail) at JAUS


Imi Knoebel at Von Bartha Gallery